​Emerging digital trends in Medical Affairs, and how disruption as a result of COVID can be turned into opportunities and differentiating strategies was the topic of a recent MAPS webinar. The main points discussed included:
There's been an acceleration of digital transformation with COVID and "Now is the time to seize the moment; Covid has forced us to adapt and adopt"
Recent initiatives include: Virtual Medical Congresses; Health websites; Telemedicine; Mobile health apps; Physician digital channels; Virtual MSLs; Electronic health record solutions; Patient social media communities; Virtual sales reps; Medical information websites and digital channels.
Advantages of this innovation include: added value for the customers; enhanced engagement and quality of interactions; the provision of relevant scientific information to target audiences; process efficiencies; increased agility; deeper analytics; and the rapid response to critical incidents.
The question was posed: "As the post-pandemic world begins to settle – What will stay? What will fade? What will emerge?".
It was concluded that there will be an appetite for new treatment regimens and new therapies; there will be an increase in data-driven
care; an increase in virtual congresses; and an increasing consumption of online services.
Discussion then continued on "The key attributes that are needed for success in Medical Affairs in coming years". These include: being proactive and strategic in your role; to be a systems thinker and solution provider who can see the future and work collaboratively at the business unit level to drive business results. To do this you will need to be able to leverage technology, tools and analytics and proactively capture, provide, manage and analyse data.
Further discussion on technology highlighted that technology has been able to help us to cope and better address the experiences and the ways we can overcome COVID.
In the response to COVID some of the technology enablers include: chatbots (for screening patients for COVID and for clinical trial enrolment identification); virtual care visits; virtual tools to assist medical rounds (ie virtual rounding); AI being used to deeply understand the pathology of COVID and the variability in immune responses; AI is also being used in drug development for new COVID treatments.
Technology is being used to build efficiencies in supply chain management; for coordinating social policies; to drive insights from the clinical experiences and collaborating using dashboards and decision support tools.
Thank you to the speakers: Shaji Kalathil; Joseph Eid; David Rhew and Paul Shawah
​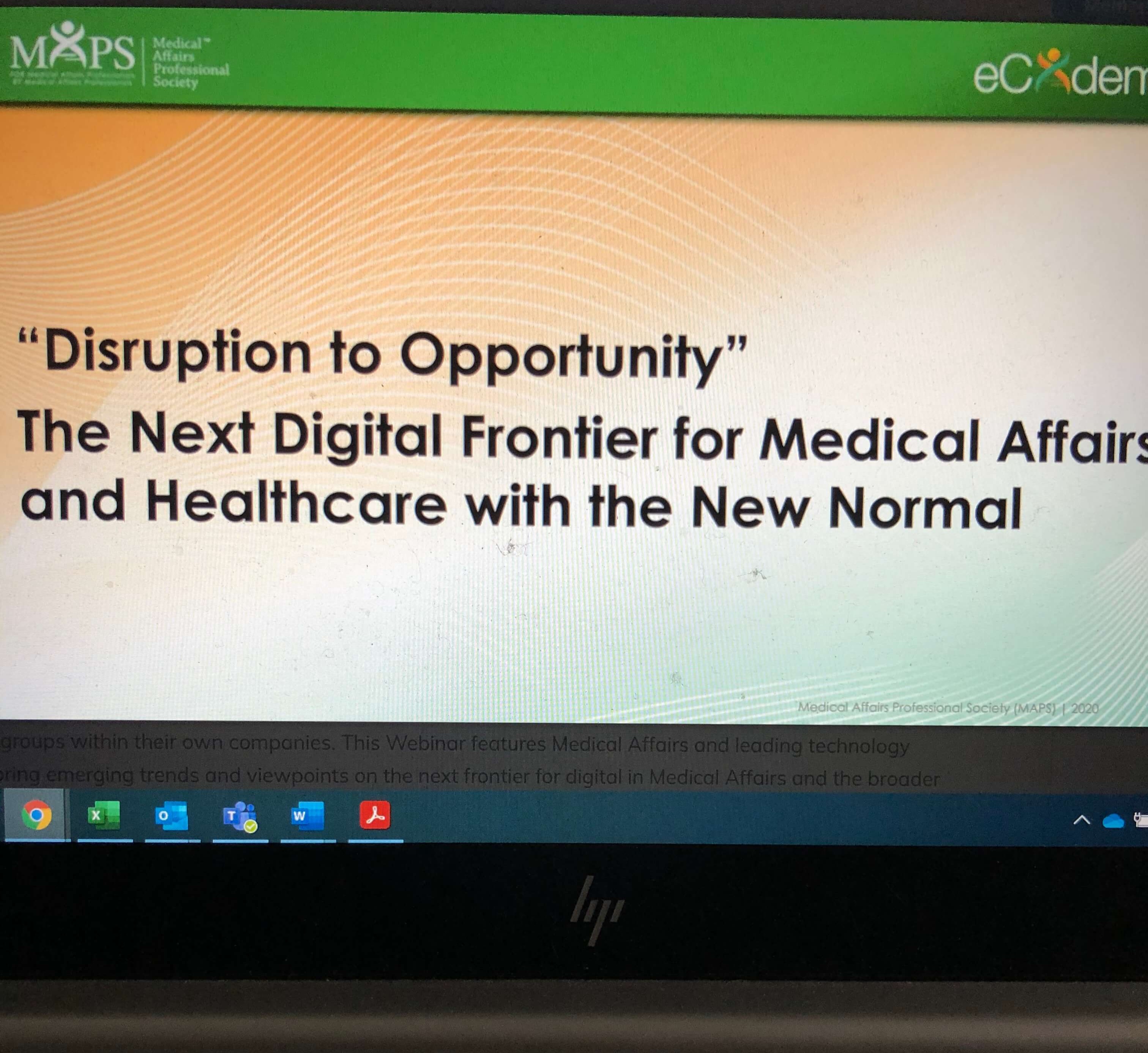 ​