Whilst we all sit in a state of unknown, unprecedented and uncharted waters, the medical device industry is essentially being propelled in the future of work by the demand for quick change and agility to remain profitable.

Hospitals have enforced 'Rep Lockdowns' where access is only allowed on request.

Elective surgeries have been postponed.

Product demand has risen hugely on Respiratory, PPE and Pathology Diagnostic suppliers.
As companies demonstrate their agility and quick to action change in approach, I feel that the new challenges we are faced with today will prove to have extremely positive outcomes in the long-term.
What am I hearing?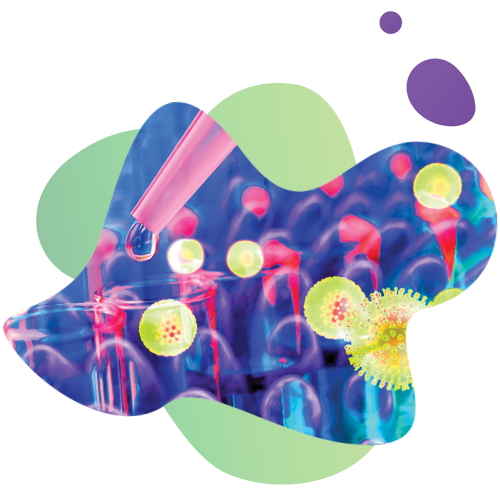 Rep Lockdown: Whilst the Rep cannot be face to face with the customer, companies are quickly adapting to virtual support. The digital world we live in means we can still offer visual support without being physically present.
Remote support: Whilst companies adapt to supporting from afar, could this change future business models seeing a rise in Outbound and Inbound Sales across businesses? Even if not a forever solution, it could prove a great way to increase support in the interim.
Customer Experience: This was already the buzz word for 2020 and in a time of uncertainly the customer will stay loyal to those who still support through difficult times. This is has never become more crucial as it is today.
Marketing: In a world where face to face interaction is limited, marketing teams will need to adapt their strategies rapidly and efficiently to maintain momentum. This is likely to see a rise in contract roles across marketing as businesses realise they need to meet demand quickly.
Mergers & Acquisitions: As some of the smaller players feel the impact of today's market imminently, could this see a rise in acquisitions or mergers later in 2020 as companies take solace in each other to stay afloat?
Digital Marketing: Digital has been on the rise in medical devices over the last 6 months. But with customer experience being the pivotal point to success and the increase in demand for marketing, digital marketing is going to be essential to any device company right now.


Training: Whilst reps are limited with their duties, companies are utilising this as an opportunity to upskill and retrain their work force. Product training will become a key activity as well as in-depth key account planning and SWOT analysis of territories.

My recruitment predictions for the remainder of the year
Sales Reps: I feel sales roles will decline temporarily whilst companies redefine their sales strategy.
Digital Marketing: An essential part of the marketing strategy will be to engage the customer across multi-channels. Companies need to go to their customers and be where they are. Digital also provides a great opportunity to increase therapy awareness with current and future patients.
Inside Sales: Could companies trial a new business model of hiring increased remote/internal sales teams and limit the sales forces in the field?
Analysis: Companies will seek to further understand their current company performance and landscape, seeing a rise in demand for business and commercial analysts.
​
Marketing: Marketing teams will increase as the demand to engage the customer differently will be pertinent.
Customer Experience Specialists: Customer experience has never been so crucial. Those who keep the customer at the forefront of any business change will see greater loyalty and appreciation at the other end.

This article is based around conversations I am having today. This new world we have found ourselves in, centered entirely around healthcare, is ever changing. What I can say is that there will be interesting changes that alter our industry for the better in the long term.