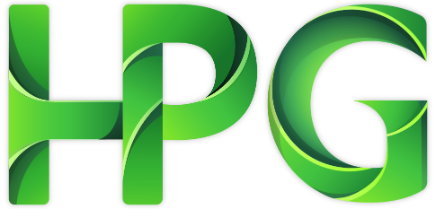 Across healthcare connectivity is vital in ensuring that patients receive the best outcomes.
The logo of our healthcare recruitment business, HPG, reflects this connectivity, and the design is based on a stylised neural pathway.

In the delivery of healthcare services healthcare workers operate in multi-disciplinary teams (allied health, nurses, doctors, administrators, community care) and connect with each other to deliver optimal patient care.

When new medicines and medical technologies are being developed scientists connect to share ideas; and they connect with their commercial and medical colleagues to understand, and deliver to, patient needs.

The concept of connectivity was therefore the key driver in designing the logo.

The logo utilises the letters HPG and builds a stylised neural pathway.

The main structure of the HPG letters represent the axons; and there's a stylised synapse on the left vertical of the H and on the top of the vertical of the G.

The design approach of the HPG logo therefore uses the concept of the neural pathway (axons and synapses) to demonstrate connectivity.